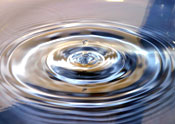 Happiness Blog is moving, expanding and will include current happiness articles of interest.
See HappinessHabit.com for a listing of Happiness Habits.
We'll continue to respond to reader's comments and what we read, like this for example:
"Every day may not be good, but there's something good in every day." was posted by the Happiness Institute today…
"A negative judgment is the force behind all fears, anxieties and worries!"
Why say any day "May not be good?" When you start off that way, your negative projections can become a self fulfilling prophecy! Why not say, "How can I make the best of this day and every day?"
The International Herald Tribune writes Darrin McMahon author of "Happiness: A History" still has problems defining Happiness, so does Hootiepalooza who writes.. Wikipedia defines happiness As an effective state?!!!
Why not try our Happiness Habit definition… "
A happy life is generally…
Pleasant & Pleasing,
Purposeful & Productive,
Prosperous & Spiritually Successful!"

"Happiness is the energized, elevated emotion we experience when we enjoy, appreciate or achieve a worthwhile goal."
Deciding what happiness means to us helps us decide what steps we can take to attain it. For more insights see our Happiness Habit resources.

Tell us if you like our new approach. It may be a bit redundant at times, but repeating key concepts helps them to be reinforced and retained. That's the way to build happiness!
See HappinessHabit.com for more happiness resources.
Copyright 2007,  Michele Moore. All Rights Reserved. Reprints.
Tags: happiness, happiness blog, happiness habit, michele moore