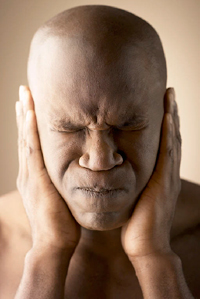 Of Course Not! All the Habitually Happy people we interviewed and studied said they experienced sadness, grief, distress, regret and various forms of mental malaise just like the rest of us.
Habitually Happy people are not immune to difficulties, they are not unfeeling, they are not unrealistically happy during devastating disasters, death or difficult times.
The all report occasional unexplained down times, dismal drearies, sadness for no reason.  They generally bounce back quickly and report unexplained sadness often clears within a day.
Habitually Happy People are masters of using the power of love, positive expressions and enthusiastic feelings to buoy their spirits and to energize and encourage people around them.  They know how to make the very best out of difficult circumstances.
Since they consciously try to enjoy, appreciate and have a good time all the time, they generally do.  This shortens and lessens their periods of sadness.
Remember, Depression Is A Big Business. A great deal of money is made from misery, misinformation and manipulation.  Beware of falling into its marketing trap.
Here are some key Happiness Habit® insights that can help:
The First Law Of Happiness:  Our Focus Determines Our Feelings. Focusing our time and attention on bad things makes us feel sad, angry, worried or distressed.  Shifting our attention to good things makes us feel energized, excited and enthusiastic.
Moving from problems to positive, possible solutions usually makes everyone feel much better.
Focusing On Doing Good Things Makes Us Feel Good.
Whatever We Focus Our Minds On
Expands In Our Experience.
We Never Feel Better Focusing On How Badly We Feel.
Exercising Excites Energy And Enthusiasm.  Get Moving!
Action, Activity & Achievement Are Energizing, Encouraging, Empowering.
Take Positive Steps To Shake Off Sadness.
Copyright 1999-     , Michele Moore. All Rights Reserved. Links to our website and pages are welcomed! Please note our materials may NOT be published, broadcast, redistributed or rewritten without written permission from the authors.  Explore HappinessHabit.com and HappinessBlog.com for more happiness insights.
Tags: happiness habits, happiness secrets, happy life, happy people, michele moore