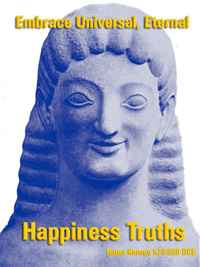 A Master in the Art of Living
Draws no sharp distinction
between work and play
labor and leisure
mind and body
education and recreation.
They hardly know
which is which.
A Master simply pursues
a vision of Excellence
in everything they do
and leaves others to determine
if it is work or play.

To the Master
it always seems
to be a bit of both.
James A Mitchener (Adapted)
See HappinessHabit.com for more insights on happy living.
Copyright© 1999-      ,  Michele Moore. All Rights Reserved. Reprints. Michele Moore is author of How To Live A Happy Life – 101 Ways To Be Happier.