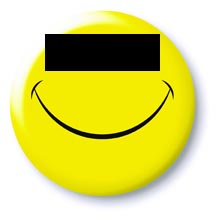 Positive Psychology is very popular in American academia today.
Positive psychologists believe we can all be happy or happier by being more positive.
They suggest we substitute more positive judgments for negative ones, spend time on Gratitude Lists and journal good things that happen in our lives.
They believe the more time we spend focusing on positives over negatives, the happier we will be.
They preach the Gospel of Learned Optimism, that we can learn to be more optimistic in our assessments of life and be happier.
The Positive Psychology Happiness Formula is:
Positive Judgments => Produce Happiness
Negative Judgments => Mean Misery
Therefore More Positive Judgments Mean More Happiness
While there is some truth to this statement (it is a variant of the First Law of Happiness – Our Focus Determines Our Feelings) they overlook a number of key points:
The first is optimism can cause us to overlook or ignore important danger signals and warning signs that help us thrive and survive. We are told we just need to be more positive, to see more benefits and fewer threats. This can be dangerous.
The Happiness Habit model is very different. Habitually Happy people assess reality very accurately and take decisive and often very creative action. Once they are confident they have made good decisions, they put the full force of positive expectations behind their plans and drive to excel and do well.
They know the dangers of excessive optimism and react accordingly.
More importantly, Habitually Happy people don't ignore misery. They know misery has messages and meaning.
Misery Is Meant To Make Us Move
Misery is meant to make us move and take action – it is a signal something needs to change or is changing.
Misery means we need to change what we are doing, how we think, how we feel or all perhaps all three. If our world is changing, we need to change to adapt, adjust and end our misery.
Stuffing, ignoring or replacing negative signals with learned optimism is not a universal route to happiness and spiritual success.
When our heart, gut, soul and being are screaming something is wrong, it's not wise to try to pretend everything is fine.
Examine those negative feelings, understand what they are saying and react accordingly.  Are threats real or merely effects of past conditioning, environment and experience?  Can we turn those negatives into positives?
Assess Reality Accurately. Explore and Appreciate What Negative Feelings Are Trying to Say.
Be Decisive, Make Effective Decisions.  Put The Full Force of Positive Expectations Behind All Your Plans.
Use a Drive To Excel and Do Well to Propel You to Happiness and Spiritual Success.
Try To Enjoy and Make The Most of Each and Every Moment.
Be Realistic, Not Blind.

See HappinessHabit.com for more information about happiness and spiritual success.
Copyright © 1999-      Michele Moore. All Rights Reserved. This material may NOT be published, broadcast, distributed or rewritten without permission from the authors.