The Happiest People In The World Are The Most Loving People.  They are very kind, caring, compassionate and generous.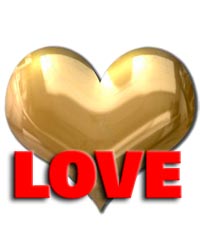 To be happy, love extensively and expansively.  Love what you do, love the people around you, love your work and love yourself.
Wherever love is limited or lacking, there is no happiness.
Many people chase after success thinking it will bring them happiness but there are lots of very successful people who are Not especially happy.
Happiness and Success Are Two Very Different Things.
The best way to excel and do well at anything is to cultivate a love for what you are doing.
The Best Way To Be Happy Is To Love Extensively, Expansively.
Copyright 1999-2009, Michele Moore. All Rights Reserved. Links to our websites and pages are welcomed! Please note our materials may NOT be published, broadcast, rewritten or redistributed without written permission from the authors. Explore HappinessHabit.com for more happiness insights!