We are truly at our best when we are Up, confident, energized and happy. Being at our best is especially important during tough times when we must perform our best.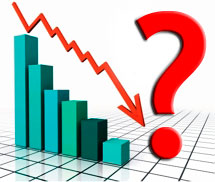 Feeling sad about bad times does not help us deal with them well.
It's especially important to find ways to be happy during difficult times so we can do our best and limit our stress and pain.
Happiness In Hard Times will explore specific ways of doing this.
The best optimism comes from confidence and a conviction that no matter what happens to us and around us, we will find ways to triumph and be happy.
Changed environments always offer new opportunities, benefits and new freedoms. Our challenge is to find them, embrace them and enjoy them.  The greatest dangers are isolation, insecurity and inactivity.
Life shrinks or expands in proportion to one's courage. ~ Anais Nin
Scientific research on post-traumatic growth shows people often become more resilient after facing adversity. Creativity, determination and confidence surge as we adapt to changed circumstances.
Successfully weathering one storm gives us confidence to face others. We suddenly find ourselves easily doing things we never thought we could do before disaster struck.
Business Week's praise of "rational optimism" left me confused and convinced in the importance of understanding how optimism can both help and hurt during hard times.
"Don't worry, everything will be okay" are dangerous words when they prompt us to ignore key warning signs or encourage us to be complacent when fast, dramatic action is needed to survive.
Many people mix their moods with their decision making. In prosperous times they are courageous, confident and certain. In bad times they become paralyzed with pessimism.
Habitually happy people know how they like to feel. They like to feel good all the time, no matter what is happening to them or around them. Still, they are not prone to blinding optimism.
They are surprisingly astute in their decision making and make accurate assessments of reality. Once they are sure they have made good decisions, then they use the full force of enthusiasm and positive expectation to drive their visions into reality.
Real optimism is more and very different from a rosy outlook and putting annoyingly positive spins on everything that happens.
True optimism comes from a fundamental confidence that no matter what happens, you will find a way to be happy and enjoy life.
Copyright 1999-     , Michele Moore. All Rights Reserved. Links to our website and pages are welcomed! Please note our materials may NOT be published, broadcast, redistributed or rewritten without written permission from the authors.