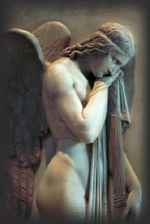 Are God and Jesus Christ are the only true sources of happiness?
"Sometimes, the person who has everything he could desire is still not happy; meanwhile someone deprived of everything, even freedom or health, can be joyful and peaceful, if God is within his heart. "
~ Pope Benedict XVI
We both agree and disagree!
Certainly many church teachings are central and crucial to living a happy, spiritually successful life. Compassion, goodness, honesty, virtue and truth are the basis of a happy life.
We also know many very religious people who are not especially happy. Some of the most horrendous crimes in history were committed with a false sense of religious righteousness.
Some of the happiness people in the world are Buddhists who do not have a concept of God that is central to our Judaeo Christian creed. Buddhists do have compelling teachings about compassion, care and concern for others that are central to their beliefs.
It is these values, we believe, that bring Buddhists happiness. The ancient Greeks agreed, "A man who is not virtuous will never be happy." ~ Epicurus
Herb Benham jokes about a recent study in the Archives of Internal Medicine reporting that fat men are less likely to commit suicide than thin men!? One wonders if worry is keeping people thin and unhappy.
Taking pride in feeling good and looking good is important source of happiness! We don't believe habitually over eating is a healthy, enduring source of joy.
What do you think? Post your comments below!
See HappinessHabit.com for more resources.
Copyright 1999-     , Michele Moore. All Rights Reserved.  Reprints.