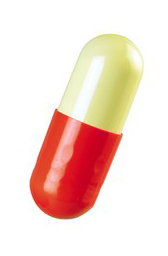 Yes, happy people are healthier too! Tonight NBC featured studies showing that happy people are more resistant to cold and flu viruses and lead longer lives than their less happy counterparts.
Ten Years Longer Life..

A well known study of Catholic nuns revealed that nuns who consistently wrote positive journals lived up to 10 years longer than those whose journals tended toward negative.
"If we hope, we cope. If we don't, we mope," one charmingly energetic 96 year old nun commented on screen. What's the reason?
Happiness is a protector against stress.
Stress stimulates the release of cortisol, a hormone correlated with higher risks of heart disease.
Happiness counters stress, when we're happy, we're less stressed.
A related feature reported that more than 11 million prescriptions are written annually for anti depressant medications like Prozac and Zolof in the United States. If we chemically treat erectile dysfunction and baldness, why not bad moods?
See HappinessHabit.com for more happiness insights.
Copyright 1999 –    , Michele Moore. All Rights Reserved. Reprints.