Many people who truly love their work never want to retire. Then time or mandatory retirement catches up with them and they have no choice.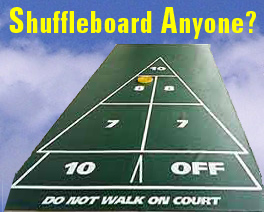 People who dislike their work can't wait until the magic time comes.
The question everyone faces is… Then what?
Is a life of leisure all it's cracked up to be?
What's the secret to a happy retirement?
If you're retired and NOT happy, try this…
Find something that makes you mad as hell and go fix it. Or decide to fix a small part of it you can influence and improve. Find something meaningful and worthwhile to devote your life to and work at it diligently.
Find ways to make the world or part of it a better place.
Personal purpose and productivity are important keys to happiness.
A retired banking acquaintance who maintains two large homes and has traveled widely recently quipped,
"Retirement is not all it's cracked up to be." He's a cynic who describes himself as "skeptical" and likes to poke fun at my happiness endeavors.
"Travel?" I asked.
"Be there, done that," he replied. "We've been every where we want to go and there's no where we want to go back."
"Passions?" I inquired.
"I don't have any," he answered.
"Volunteer work?"
"Did plenty of that while I was at the bank" he answered. After he walked away I realized what he probably really needed was a challenge, something to sink his teeth into.
We spend our lives building and creating businesses and professional careers. Then we walk away thinking our lives will be better when we don't have to do anything at all. For some it is, for many it is not.
A friend who winters in Naples, Florida comments that many senior executives retire there and then die quickly in three to five years. Their minds and spirits are invigorated by the business challenges they face. Without them, they expire.
It's as if the universe is saying, You've spent your life making money, now it's time to give back or you may die quickly.
Find a challenge you can sink your teeth into. Make the world a better place. Find something that makes you mad as hell and go fix it. It's a great way to feel happy, productive and enjoy a long retirement.
See HappinessHabit.com for more happiness insights and resources.
Copyright © 2007, Michele Moore. All Rights Reserved. This material may NOT be published, broadcast, distributed or rewritten without permission from the authors.
Tags: happiness, happiness habit, happy retirement, michele moore